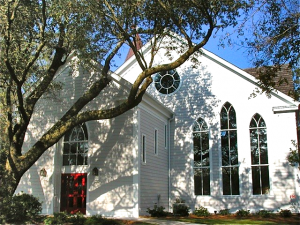 On the afternoon of May 17th, 2018, St. Phillip's Episcopal Church held a conference in Southport, NC: "Face of Homelessness".
Barbara Serafin, Paul Witmer, and Rita Canfield were among those representing BCHC. Paul Witmer observed that most of the conference presenters' assistance programs were contingent on clients already being present in housing, highlighting need for assistance for those in housing crisis who are at or near homelessness already.
BCHC would like to thank St. Phillip's, the Southport Oak Island Interchurch Fellowship, and everyone who participated in the conference for focusing attention on and fostering cooperation over issues related to poverty and housing in Brunswick County. Together, we are making a positive difference.