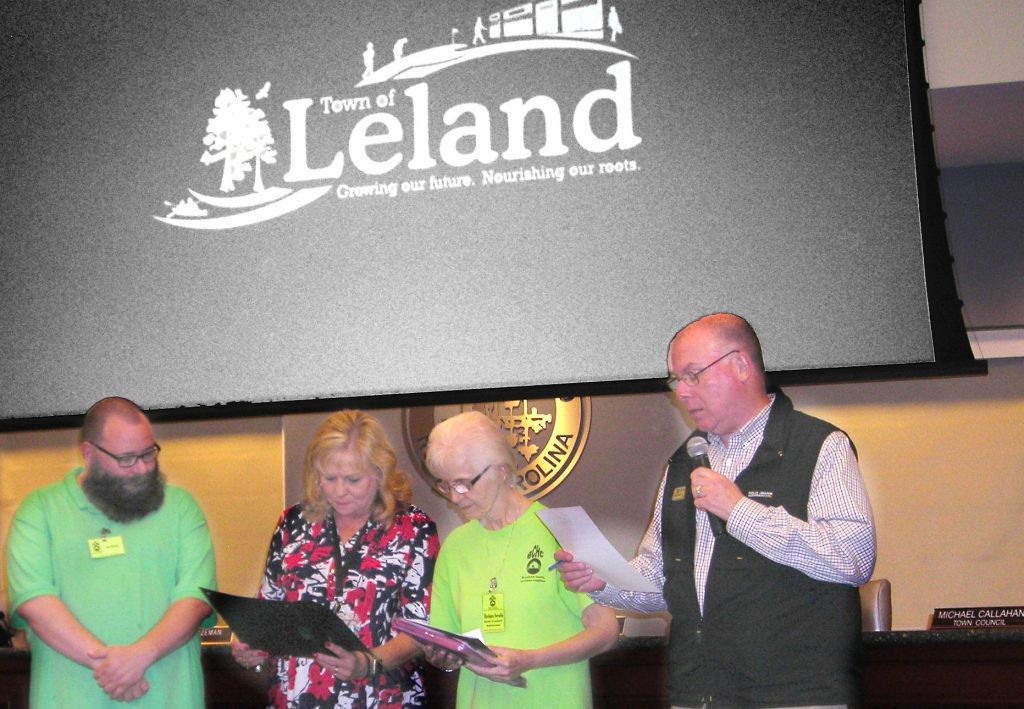 At their October 19th, 2017 Town Council meeting, the Town of Leland showed their support of the Brunswick County Homeless Coalition by inviting us to receive an official proclamation of Hunger and Homelessness awareness week, November 11th – 19th, 2017.
Town Councilman Mike Callahan read the proclamation as Mayor Brenda Boseman presented it to Barbara Serafin and Joe Staton of the Brunswick County Homeless Coalition.
Support from area governments and leaders is essential in the fight against poverty-related issues like hunger and homelessness, and the BCHC would like to richly thank the Town of Leland for all their recognition and support.  Leland is host this year to 2017's sixth annual Hunger and Homeless Banquet and Soup Luncheon, scheduled for November 18th at 9:30am.