Thank You...
Brunswick County Homeless Coalition would like to say thank you to groups and organizations who have provided recent financial donations. Donations go directly to help people in need here in Brunswick County.
KNIGHTS OF COLUMBUS, Ocean Isle Beach, NC
ALLEGANY FRANCISCAN ASSOCIATES, Allegany, NY
SEA TRAIL GARDEN CLUB OUTREACH COMMITTEE, Sunset Beach, NC
OCEAN RIDGE CHARITIES ASSOCIATION, INC., Ocean Isle Beach, NC
SOUTHWEST BRUNSWICK NEWCOMERS CLUB, Ocean Isle Beach, NC
MIKE'S GARAGE BAND, Southport, NC
SEA TRAIL GARDEN CLUB, Sunset Beach, NC
SEASIDE UNITED METHODIST CHURCH, Sunset Beach, NC
ST. ELIZABETH MISSION SOCIETY, INC., Allegany, NY
ELKS LODGE #2679 VETERAN'S AFFAIRS COMMITTEE, Calabash, NC
COMMITTEE TO HONOR AMERICA'S VETERANS, Sunset Beach, NC
THE DUCKWORTH CHARITABLE FOUNDATION, Roanoke, VA
NIELSEN FAMILY FUND, Southport, NC
FIDELITY CHARITABLE GIFT FUND
VFW POST #8866 AUXILIARY, Holden Beach, NC
SUNSET BEACH BUSINESS AND MERCHANTS ASSN., Sunset Beach, NC
Thank you!
Toll Free...
1-888-519-5362
Call us for information or assistance:
Emergency Assistance or Information
Ext. 1
Donations
Ext. 2
Volunteers
Ext. 3
Media/Website
Ext. 4
Voicemail
Ext. 5
BCHC Ambassadors
Ext. 6

If you reach our voicemail, kindly leave a message so that a volunteer will be able to return your call.
Please Donate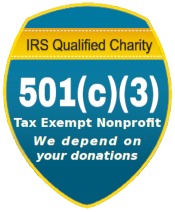 To make a monetary donation via Paypal, click or tap the Paypal Donate link below.
Your donations are tax deductible.
BCHC is a 501(c)(3) organization
.
To donate by mail, make checks payable to Brunswick County Homeless Coalition, PO Box 7411, Ocean Isle Beach, NC 28469.
If your church or organization would like to make a donation and present it to us in person, please call us at 1-888-519-5362, ext. 2 to make arrangements.
Next Meeting...
There are no upcoming events to display at this time.
BCHC currently meets the
second Tuesday
of the month at
6 pm.
Meetings are held at the BSRI Center at Shallotte, 3620 Express Drive, Shallotte, NC.
Thank you
to BSRI for making this possible.
---
Who should attend:
Members/current volunteers
Representatives from area churches, civic groups, and other service organizations
New volunteers (If you'd like to volunteer with us, attending a meeting is often a good first step.)