Your turn: National Hunger & Homeless Awareness week
Thursday, November 9th 2017, 1:18 pm EST (Source: WECT). Copyright 2017 Raycom Media. All Rights Reserved.
By: Joe Staton, Brunswick County Homeless Coalition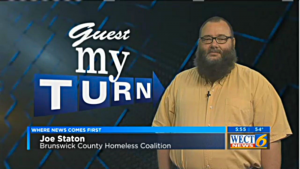 How many persons are homeless in Brunswick County?
How do you define homelessness?
How can we help homeless veterans find housing?
Is there a single path to end homelessness?
What is rapid rehousing and how does it work?
Are there really more than 400 homeless students in the Brunswick County School system?
Does Brunswick County need a homeless shelter?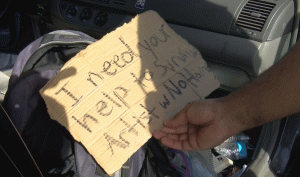 The answers to some of these questions may alarm you. National Hunger & Homelessness Awareness Week is held each year during the week prior to Thanksgiving.
The Brunswick County Homeless Coalition takes this opportunity to enhance our efforts to raise awareness about the issue and what is being done locally to work toward meeting the needs, advocating for and working toward ending homelessness.
The best thing we can do is get more people involved.
Please go to the Brunswick County Homeless Coalition website at brunswickhomeless.com to learn how you can get involved. While you are visiting our site, please consider registering for our annual event on Saturday, November 18.
As we move toward the Thanksgiving season, and start to count our own blessings, please consider sharing some of that compassion with our neighbors who aren't as fortunate as us. Together, we can make a difference.